Your Grapevine Sprinkler Repair Specialists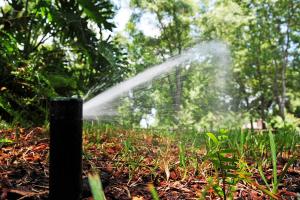 Stop worrying about your lawn and call the team that will keep your grass green. Our team offers fast and affordable sprinkler repair in Grapevine, Texas and surrounding areas, from Lewisville to Arlington, west to Fort Worth, and east to Dallas. We pride ourselves on not cutting corners: we only hire the very best sprinkler techs in DFW and equip them with only the best parts and tools on the market. That allows us to provide dependable service, every day, at a fraction of the time of the competition. If you want your sprinklers to work the first time, call today.
Our Sprinkler System Designs Make Sense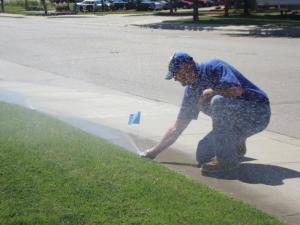 If you have updated your yard since your old sprinkler system was installed, chances are good you're either over watering or under watering.
Unlike some other sprinkler teams in Grapevine, we'll work with you to make sure your sprinkler system doesn't only fit the current laws and your current yard, but what you'll need five, ten, or even twenty years from now.
---
Let Us Automate Your System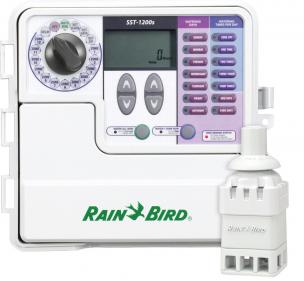 An automatic sprinkler controller is a great start, but we can do a lot better. Our irrigation team can install a sprinkler controller that communicates with your smart phone, can skip a watering cycle when it's raining, and much more.
Never get frustrated with an old, archaic sprinkler timer again. Call our Grapevine sprinkler team today and start living in the future.
Call Now for Emergency Sprinkler Repair in Grapevine TX!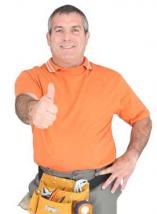 We can't help with your sprinkler repair needs unless you call us first! Technicians are standing by to help with your worst irrigation problems, including pipe leaks, systems that won't shut off, and other repair emergencies. For larger services that we can plan ahead of time, our friendly technicians can help you get a better idea about costs, time frames, and what to expect in general. So call today for a service, a bid, or just to learn more about what our team can do for you!

---
Proudly Serving Grapevine and Beyond
If you need help with your sprinkler system in Grapevine, Haltom City, Highland Village, Carrolton, Arlington, or anywhere in between, you know who to call. For service in South Dallas, you can call DeSoto Sprinkler Repair.

Need an Awesome Plumber?
We're lucky to have one of the best plumbers in Texas right in our back yard. Visit Grapevine Plumbing today!